We begin the 2015 cycle of Espacio Vernet! We had the amazing close up show of Iñaki Zabaletta!
The Vernet team before the show.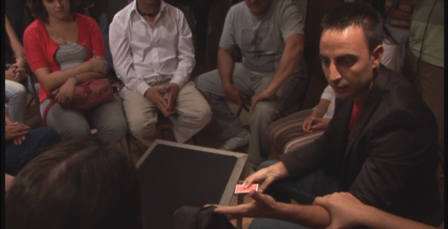 For more than an hour in a full room, Iñaki made miracles at a few inches from the audience. Surrounded, not only did the most fabolous card magic but also the most amazing micromagic. It was an unforgettable experience for all.
We continue the activities of Espacio Vernet the 5th of may with the lecture of the great Juan Pablo Ibañez!