---
You show your audience a small black plastic tube and two silver end caps absolutely empty. You hand them out to be examined. After that you cover each end of the tube with the caps and place it in clear view. Then you show a silk and make it vanish and having your hands empty uncap the tube very clearly to show the silk is there again. You can instantly give everything to be examined.
Great for Close Up or Platform
You receive: Tube 2 Caps and something more.
Silk is not included.
Comes complete with illustrated instructions and routine.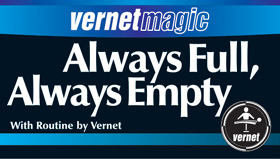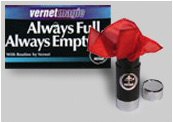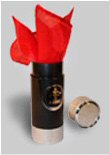 Code M-037